10 Directors Who Received An Oscar Nomination Before They Were 40
5 min read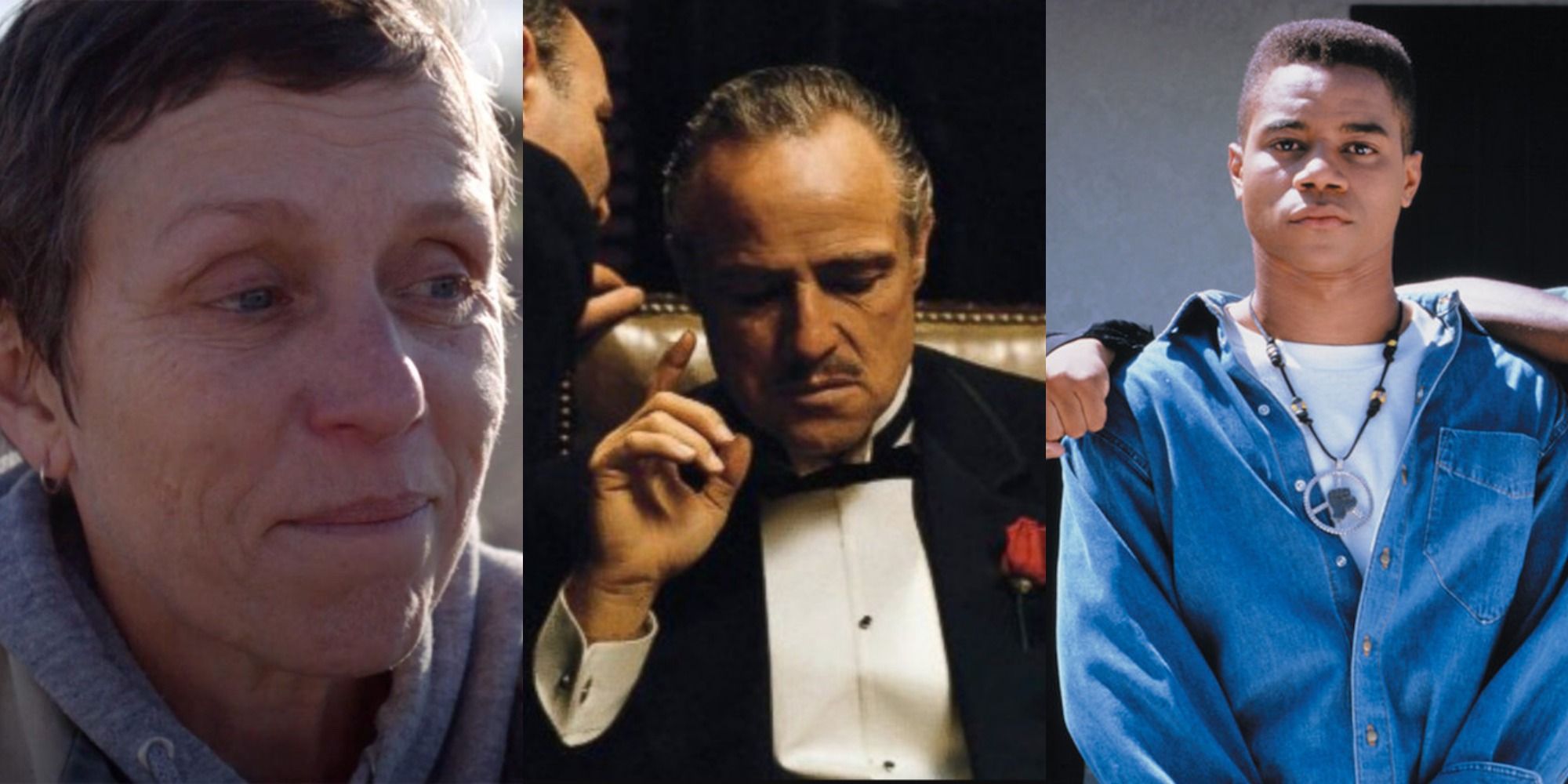 Directing a movie is obviously an incredibly difficult endeavor. Few people become famous doing it, and even fewer are recognized as legitimately great artists. Some directors, such as Spielberg and Tarantino, have signature styles, but those that do are undoubtedly the best in the business. Like any art form, experience often breeds quality. But, again like any art form, some people are born with a natural ability.
RELATED: 10 Famous Movie Directors You Didn't Know Helmed Episodes Of TV
Some popular movie directors were obviously imbued with an inherent gift for filmmaking, resulting in Oscar nominations at a very young age. While accolades typically come later in life, these directors earned Oscar nominations before they were 40.
10

Chloé Zhao – 38
A great movie set in the American heartland, Nomadland earned universal acclaim for its directing and lead performance from Frances McDormand. On March 15, 2021, it was revealed that Nomadland was nominated for six Academy Awards, including Best Director for Chloé Zhao. It ended up winning three – Best Picture, Best Director, and Best Actress.
Born on March 31, 1982, Zhao was just a couple of weeks shy of her 39th birthday when the nominations were announced. While she wasn't the youngest Best Director winner, she was the first woman of color to take home the award.
9

Billy Wilder – 38
Throughout his career, Billy Wilder received a staggering eight nominations for Best Director. The first came in 1945 with the release of Double Indemnity. A psychological thriller, Double Indemnity stars Barbara Stanwyck as Phyllis Dietrichson, a housewife who schemes with an insurance agent to plot her husband's death.
RELATED: The 10 Best Monster Movie Directors Today
Wilder received a Best Director nomination at the 17th Academy Awards, which were held on March 15, 1945. Born June 22, 1906, Wilder was 38 years old at the time of the ceremony. Wilder would win the award the next year with The Lost Weekend.
8

Mike Nichols – 35
A very influential director from the '60s to the '80s, Mike Nichols received four Best Director nominations throughout his career. He is perhaps best known for directing The Graduate, a seminal coming-of-age comedy starring Dustin Hoffman.
And while that movie would prove his first win, his first nomination came in 1967 with Who's Afraid of Virginia Woolf? The 39th Academy Awards aired on April 10, 1967. Nichols was born in Berlin on November 6, 1931, making him just 35 years old at the time of the ceremony.
7

Sam Mendes – 34
One of the best directors of the modern era, Sam Mendes has earned two nominations for Best Director throughout his career – once in 2000 for American Beauty and again in 2020 for 1917. Arguably Mendes's masterpiece, American Beauty received eight nominations at the 72nd Academy Awards.
The nominees were announced on February 15, 2000 and the ceremony occurred on March 26. Mendes was born in Reading, England on August 1, 1965, making him 34 years old while attending the ceremony.
6

Lewis Milestone – 33
A silent movie that every film buff should see, Lewis Milestone's Two Arabian Knights was released to great acclaim in the fall of 1927. Now preserved by the Academy Film Archive, Two Arabian Knights earned Milestone both his first nomination and win for Best Director (he would also win the very next year for All Quiet on the Western Front).
Two Arabian Knights is notable for winning the only Academy Award for Best Director (Comedy), as the "comedy" distinction was dropped for the second ceremony. With the 1st Academy Awards taking place on May 16, 1929, Milestone was just 33 years old.
5

Francis Ford Coppola – 33
Perhaps the most popular movie director of all time, Francis Ford Coppola was born on April 7, 1939 in Detroit, Michigan. He quickly established himself as a capable movie director and was eventually nominated four times for Best Director.
RELATED: 10 Movie Directors Who Are Their Own Cinematographers
His critical breakthrough came in 1972 with the release of The Godfather. The movie was enormously popular, influenced all future mafia movies, and earned 10 nominations at the 45th Academy Awards. The ceremony occurred on the night of March 27, 1973, meaning Coppola was just a few days shy of his 34th birthday.
4

Damien Chazelle – 32
On the night of February 26, 2017, Damien Chazelle became the youngest person in Academy history to win Best Director. La La Land proved a huge critical success, and while some people think that Whiplash was better, it was La La Land that earned Chazelle his first nomination (and win) for Best Director.
La La Land was a favorite at the 89th Academy Awards, earning six nominations. The nominations were announced on January 24, 2017 – just five days after Chazelle's birthday (January 19, 1985). It was probably the best 32nd birthday present he could have asked for.
3

Norman Taurog – 32
For a very long time, Norman Taurog held the record for youngest Best Director winner. The nomination came from Skippy, a comedy adapted from the comic strip of the same name. It followed a fifth grader named Skippy Skinner and was published between 1923 and 1945.
The 4th Academy Awards were held on November 10, 1931, and Taurog was born in Chicago on February 23, 1899, making him 32 years old when he won the award. His record held for multiple decades but was eventually beaten by Chazelle. Taurog was 32 years, 260 days old, whereas Chazelle was 32 years, 38 days.
2

Quentin Tarantino – 31
While Reservoir Dogs proved a big critical success, it was Pulp Fiction that helped launch Quentin Tarantino into the mainstream. Proving both a commercial and critical success, Pulp Fiction is often regarded as one of the greatest movies ever made and earned seven nominations at the 67th Academy Awards. One of them was Tarantino's first nod for Best Director.
The ceremony actually took place on Tarantino's birthday – March 27. Unfortunately, the golden trophy did not prove a nice birthday gift (it went to Robert Zemeckis for Forrest Gump). While the ceremony occurred on Tarantino's 32nd birthday, the nominations would have come earlier, meaning Tarantino was 31 when he received his first nomination.
1

John Singleton – 24
Proving a huge success in the summer of 1991, Boyz n the Hood grossed a respectable $57 million, made Cuba Gooding, Jr. a star, and proved the acting talents of N.W.A's Ice Cube. It has since been preserved inside the National Film Registry.
Director John Singleton also made history with the movie, becoming the youngest director in Academy history to earn a nomination for Best Director. The record still stands to this day. Singleton was born on January 6, 1968, and the nominations for the 64th Academy Awards were announced shortly after his birthday, on February 19, 1992. Singleton was just 24 years old.
NEXT: 5 Directors Who Improved With Age (& 5 Who Got Worse)

Next
Star Wars: 10 Things That Make No Sense About Count Dooku

About The Author