Behold the Elegance of the Purple-Blue Connector, and Pay out for It Already
4 min read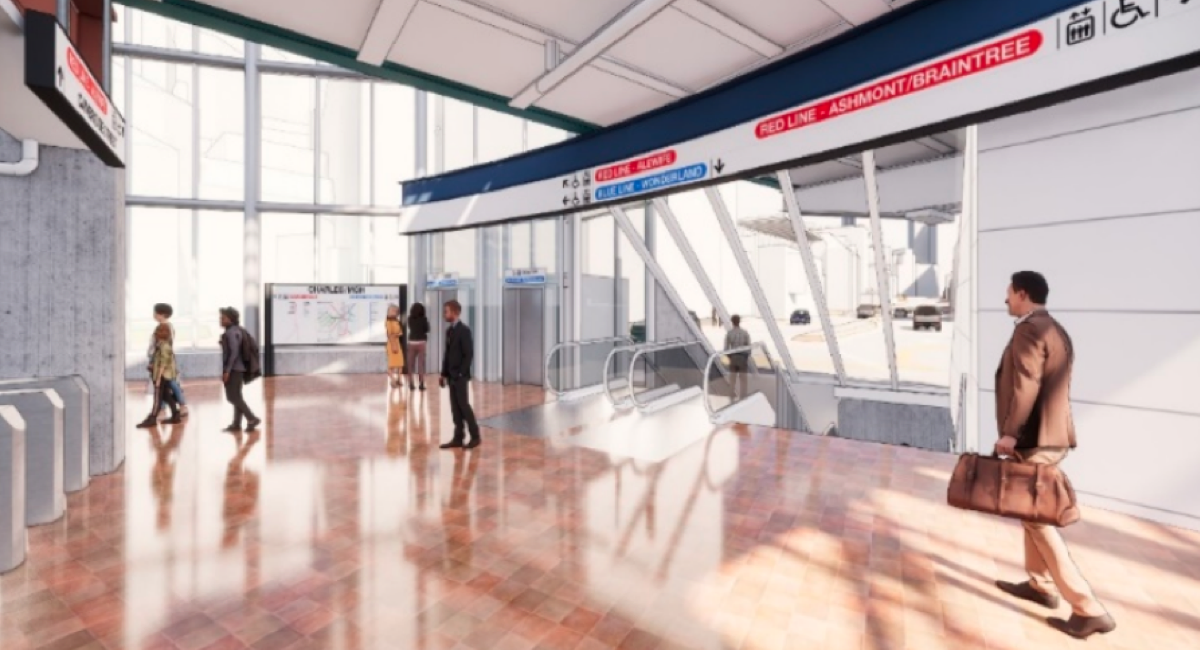 Transportation
New images, and price tag estimates, for the extensive-awaited project are a reminder: We require this yesterday.
---
Bear in mind the Major Dig? The yrs-extended ordeal that slice a gash by the middle of Boston, and observed costs and deadlines spiral interminably? Of system you do. It is virtually baked into our DNA, and has designed a era of community officials gun-shy about digging just about anything further and broader than the basis of a luxury condo elaborate. Properly, Big Dig building hadn't even gotten started off however when we were being first promised the significantly-essential backlink amongst the Red and Blue lines back again in 1990—and we have however to see it materialize.
Some superior information, while: It appears to be like like there could possibly be hope for the mythical public-transit project after all. The board that oversees the MBTA listened to on Monday the most comprehensive presentation to day on just how and when the undertaking may possibly finally get off the ground. It is, according to T Engineer Eric Stoothoff, inside of the realm of risk that work on the connector could commence in 2025 and wrap by 2030, as lengthy as we can uncover a way to pay back for it. The latest selling price tag: A grand complete of $850 million.
Stoothoff's report also contains a new batch of sweet, sweet renderings of how a new Red Line-related Blue Line prevent would glimpse. For all those of us who have extensive-pictured a seamless underground passage in between these two fast paced subway strains, it's a sight for sore eyes.
The situation for pulling this off and giving smooth passage from East Boston and Revere by Cambridge and Somerville has only strengthened in the latest many years. Now quick improvement in Eastie will shortly be supercharged by the looming Suffolk Downs housing intricate. The draw of Kendall Square and the biotech sector in common grows by the yr. The urgency of weather improve, not to point out the need to have to discourage car or truck-driving and motivate general public transit in a perpetually website traffic-jammed city, will only raise. Closing the gap involving these two subway traces would take all sorts of pressure off of a fast boiling pot. It may perhaps also overlap with programs for the proposed $2 billion Mass Common campus on Cambridge Avenue, which medical center officials claimed could share an entrance with the T halt and make it that a lot less difficult for the hospital's thousands of workers to get there from north of the town with no driving.
A no-brainer if there at any time was just one.
Finishing the connector would also see the T nix the Bowdoin prevent, bypassing it en route to the new station further more down the highway on Cambridge Street—and not, as some sentimentalists may possibly have hoped, preserving it. How you feel about that is dependent on how attached you are to this puzzling appendix of an MBTA stop—the most important function of which these past several decades was to remind us how poorly we required the Red-Blue connector—but allow the report clearly show that I will get rid of one particular smaller U-flip-loop-shaped tear for the quirky little station and then glance optimistically towards the upcoming.
The past remaining huge question—and it's a pesky one—is how to pay out for it. A renewed thrust for infrastructure shelling out at the federal degree presents some hope, as does the reality that the T has mentioned the undertaking as a top rated priority between lengthy-expression money projects. One way or a further, somebody is heading to have to come up with the income to make this occur. But hey, all these perks for a project with a price tag starting off with an "M" rather of a "B?" Could be even worse!
There would be other fewer tangible advantages to looking at this venture eventually off the ground, like giving this town a renewed sense of the promise of massive-scale underground transit initiatives and aiding it get about its Big Dig trauma once and for all. Probably the evidence optimistic the Purple-Blue Connector would give could encourage us to finally deal with the other connector this area sorely desires: the North-South Rail Website link. There has been some hope on this entrance as nicely, as the venture has been included in federal infrastructure talks as aspect of a major investment decision in regional higher-speed rail that a number of states are pushing for.
It's time to start out digging, all over again.