Candour: The Beauty Retailer Serving Black Women
6 min read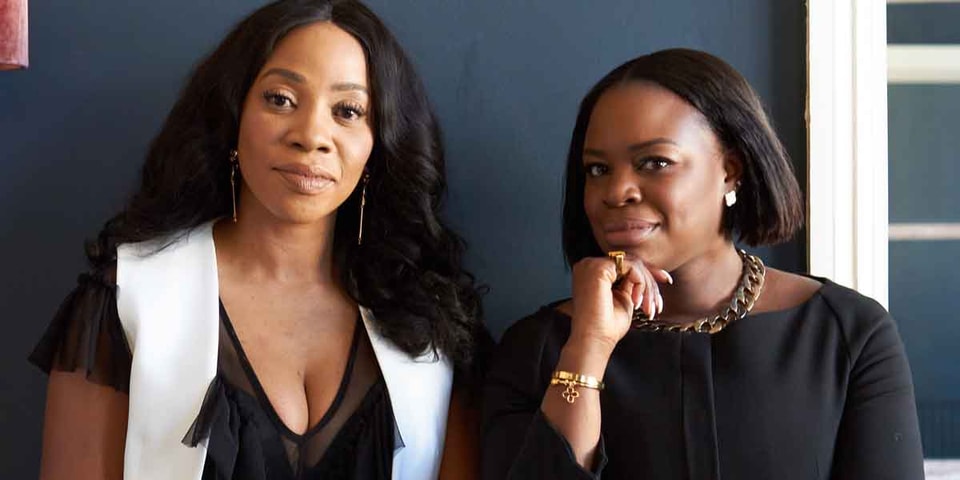 It's no secret that the beauty industry has long excluded Black women. Jacqueline Kusamotu recalls having to advocate for herself at beauty supply stores, where employees don't typically understand the unique needs of Black customers and are unable to point them in the right direction. When Kusamotu met fellow beauty enthusiast Abi Lawrence-Adesida in 2019, the two soon realized they had the power to enact the change they long wanted to see in the skincare, haircare and makeup space.
In March 2020, Kusamotu and Lawrence-Adesida launched Candour Beauty, one of the few retailers specializing in products for Black skin and hair. Stocking a range of Black-owned brands, the duo have curated a space that authentically respects its customers, a rarity these days (social media has made it far too easy for companies to spout messages of inclusivity and diversity without enacting internal change). At Candour, Black women are served with a deep understanding of their wants and needs, an understanding born out of Kusamotu and Lawrence-Adesida's own frustrating experiences while shopping for makeup and skincare. In fact, Candour operates on the mantra, "Finally, a place that loves you."
HYPEBAE spoke with Kusamotu and Lawrence-Adesida about their paths to beauty entrepreneurship and what it means to authentically foster diversity. Keep reading for our conversation.
How did you two initially meet and decide to launch Candour Beauty?
Kusamotu: We used to work for a digital telecoms company in IT. Being the only two Black females within our department, I think it was a natural gravitation towards each other. We found that we had many similarities, like our family set up, aspirations, and what we wanted to do on our entrepreneurial journeys. Both of us had previously started a number of side businesses over the years, so it was just a natural progression during our conversations — why don't we embark on something in beauty for women like us? We love beauty. We used to share tips; where we would buy products. We knew what the landscape was like shopping, how we were alienated within the beauty space, especially in the mainstream space. So we just thought, why not? Let's jump on it.
Lawrence-Adesida: It was quite a quick transition from talking about what we were interested in over multiple lunches to actually starting the business — basically, the stars were aligned. We met at the right time in our lives and we decided to go for it.
Kusamotu: And our name is really interesting…one day I came out the shower, and I just messaged [Abi], like, 'Oh, what do you think of Candour Beauty?' And she calls me and says that she's actually registered this name. She checked and she still owned the domain. So when she said the stars were aligned, it's literally, the stars were aligned.
Lawrence-Adesida: Authenticity was key. We had been shopping in different places and we found that they were lacking. They didn't really want to target our needs, but they were happy to get the money that we're willing to spend. We felt that we needed to create a space where not only are we going to be providing the products that are targeted towards specific needs — because our needs are really different — but also given a service that we think that we deserve. So those kinds of things were very, very key in starting a business.
Have you both always been interested in beauty and skincare?
Lawrence-Adesida: Yes, very much so. From a very young age, I found that I could really express myself with my appearance. For me, beauty has been the foremost thing that really helped me to survive.
Kusamotu: Beauty has always been a form expression; it's something that I love. But I think for Black women, it goes so much deeper, especially when you grow up in the Western world. We're 30-years-plus — so we've been shopping in beauty spaces that have never actually been targeted to us. We've always had to navigate through products, try and figure out through trial and error [problems like] wearing the wrong foundation or using the wrong skincare. Our own life experiences have enabled us to spot a really good product, to know a brand that actually caters to us and sees us as a consumer as well. Like I was saying, there are many retailers now adopting a Black-owned offering, but are they doing it authentically? For us at Candour, we're able to actually see our customers and say, 'We hear you, we see you, we understand you.'
"We want to drive our own change! We want to be the ones making those products and services and expanding the Black beauty space." – Abi Lawrence-Adesida
How do you go about selecting brands to stock at Candour?
Lawrence-Adesida: It's about brands that we've used before that target our specific needs. We also look for Black-owned brands, brands that we know are created for us and by us.
Kusamotu: Some of the key [concerns] when it comes to [Black] skincare are hyperpigmentation, dark spots, dry skin. So we look for brands or products that target those needs and we then say, 'Okay, what's the efficacy of this of this product, what are the brand values, who is the brand founder?' It's really important for us to have a good relationship with our brands because when we serve our customers, we serve them out of love. We're also able to feed back to them how how their product is doing. This is a very new market to lots of people, so to be that bridge between the customer and the brand is amazing for us.
Like you like both of you mentioned, there's a real shortage of beauty retailers that cater to Black women. What sort of change do you hope to see in the beauty industry going forward?
Lawrence-Adesida: We want to drive our own change! We want to be the ones making those products and services and expanding the Black beauty space. So the change we want to see is more investment in Black-owned businesses like us.
Kusamotu: If you want to provide a service to the Black consumer, I think it should be genuine. Don't just do it for the monetary value or to tick the D&I boxes. I think we live in this day and age when if a retailer doesn't want to serve us, fine. It's not ideal, however, if they don't want to, we should just accept that and find retailers who do want to serve us. If they don't really want you there, why give them your money in the first place? Shop where you're actually wanted, rather than where you're tolerated.
Do you have any projects or plans in the pipeline that you can talk about?
Kusamotu: There's many things, but we can't say much. Expanding our reach is something that we're concentrating on. We have a number of very exclusive partnership, one of them being Lashify.
Lawrence-Adesida: We want to really build our community by providing authentic content and education. So our focus really is to expand out like Jacqueline mentioned, but also to educate and to create a space where Black women feel welcomed and provided with the products and the kind of service that they should expect to get.
Kusamotu: We're also trying to include more male grooming products on our site, and also [stock] brands which are genderless.